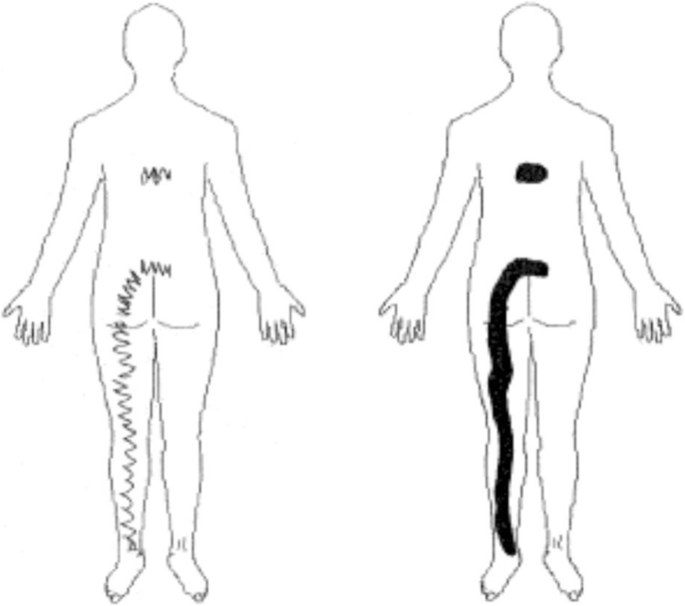 A recent study of chiropractors, physical therapists, and medical doctors found that pain patterns from L5 or S1 nerve root compression only approximated those of sensory dermatomes. There was a wide overlap in pain patterns from compromised L5 and S1 nerve roots, and showed only about 50 to 80% overlap with published dermatomes.
Clinicians were unable to determine with any accuracy above chance whether an individual pain drawing was from a person with a compromised L5 or S1 nerve root. Exposure to the composite pain drawings by patients did not improve beyond chance the participating clinicians' ability to judge the nerve root involved.
All patients in the study had single-level, MRI and clinically confirmed, radiculopathy with hard neurological signs.
The takeaway here is that dermatome pain drawings are mostly unreliable to determine the level of nerve involvement in patients with radiculopathy.
Reference: Albert, H. B., Hansen, J. K., Søgaard, H., & Kent, P. (2019). Where do patients with MRI-confirmed single-level radiculopathy experience pain, and what is the clinical interpretability of these pain patterns? A cross-sectional diagnostic accuracy study. Chiropractic & manual therapies, 27, 50. https://doi.org/10.1186/s12998-019-0273-8